Freda Lamptey
School Nurse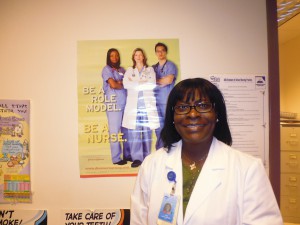 Email:
freda_lamptey@dpsk12.org
Office Staff
---
My name is Freda Lamptey and I was born in Ghana, West Africa. I have a degree in Food Science and Nutrition from CSU, Fort Collins and a degree in Nursing from CU Denver. I've been in Health Care for over 30 years and with DPS for 33 months (almost 3 years).
I came to Colorado in 1978 having lived in London for 5 years and received an associate degree in nursing. I have a daughter who works for Comcast in Graphic Design.
I'm very adventurous and love to travel. I'm very happy to be part of the Maxwell team…Go Rams…Go Buffs…and of course Go Dolphins!!!