Marta Soto
Teacher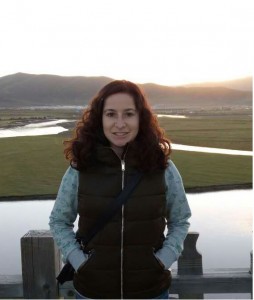 Email:
marta_soto@dpsk12.org
Third Grade
---
Mi nombre es Marta Soto y soy una de las maestras de tercer grado en Maxwell. Soy de España, donde me gradué
de la Universidad de Málaga con una Maestría en Enseñanza de Lenguas Extranjeras. Me apasiona la enseñanza porque aprecio el valor de la educación. Siempre me ha interesado aprender sobre otras culturas, y esa curiosidad me ha ofrecido la posibilidad de enseñar
en tres continentes diferentes: Europa, Asia y, ahora, América del Norte. Mi forma de enseñar se basa en desarrollar habilidades comunicativas, interacción y concienciación cultural para promover el aprendizaje crítico. Mi objetivo principal es guiar a los
estudiantes a través del lenguaje y la cultura para fomentar el interés y el respeto por los demás,y contribuir así a un enriquecimiento personal, social y cultural. Cuando no estoy en la escuela me encanta leer, hacer senderismo, ver películas y viajar. ¡Bienvenidos
a mi aula!
My name is Marta Soto and I am a third grade teacher in Maxwell. I am from Spain where I graduated from the University of Málaga with a MA in Foreign Language Teaching.
I am passionate about teaching as I really appreciate the value of education. I have always been interested in learning from different cultures, and that curiosity has offered me the possibility of teaching in three different continents: Europe, Asia, and now North America. My teaching is based on communicative skills, interaction, and cultural awareness to promote the development of critical learning. My main purpose is to guide students through language and culture to foster interest and respect for others in order to contribute to a personal, social and cultural enrichment.
When I am not at school I love reading, hiking, watching movies and traveling.
Welcome to my classroom!