Andres Pazo
Teacher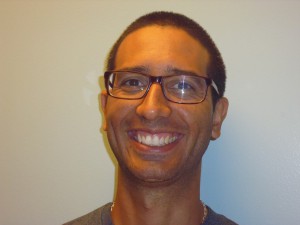 Email:
andres_pazo@dpsk12.org
Kindergarten
---
Andres is from Caracas, Venezuela. He studied Elementary Education in Andres Bello Catholic University.
He has been working for 5 years; 4 years in 1st grade, and 1 year in 3rd grade. Now, he teaches kindergarten.
Andres came to Colorado to study English for 1 year in August 2010. His hobby is Mountain biking.
Actually, he is riding his trail mountain bike and training on his road bike. Snowboarding is his second hobby.
He has two dogs, both are pure mix. One is Corgi and Greyhound and the second one is Boston Terrier with Boxer
and probably American Bulldog. He likes to say that Education is his life and his bikes, the wings to fly.