Heidi Meyers
Maestra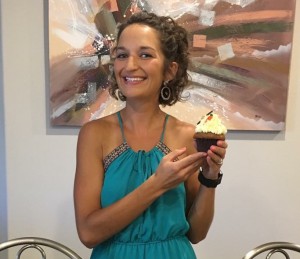 Email:
heidi_meyers@dpsk12.org
Educación especial
---
Hi, I'm Heidi Meyers (formally Ms. Gillet) and I have been a Mild/Moderate special educator at Maxwell since 2009. I grew up in Littleton and lived there until I started college. I began college at Colorado State University studying Human Development and Family Studies and then transferred to the University of Northern Colorado (UNC) where I completed my degree in K-12 Special Education. I returned to UNC a few years later and received my Master's Degree in Special Education: Intervention Specialist in 2013.
My passion has always been to work with struggling students and children with disabilities. I strive to help them reach their full potential while at school and prepare them for their lives beyond Maxwell.
I currently live in Denver with my husband and our four pets Wiley (cat), Wendy, (cat), Sam (dog) and Abby (dog). When I am not at Maxwell enjoying my time with students and colleagues I like to run and ride bikes. I have run two marathons, many half marathons, and I hope to complete a triathlon in 2015.