Nivan Khosravi
Principal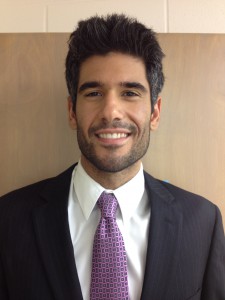 Email:
nivan_khosravi@dpsk12.org
School Leader
---
Dear Maxwell community,
I am honored to serve as the principal of Maxwell Elementary. I believe deeply in the potential of every child at Maxwell and am committed to doing everything we can to support the academic and social/emotional learning and growth of your children. I am dedicated to our Mission at Maxwell – to partner with parents and community as we develop our students' independence, critical thought, and enduring love for learning. I am committed to doing whatever it takes to ensure our students achieve their potential.
When I'm not at Maxwell working with teachers and students, I enjoy rock climbing, running, playing with my wonderful dog, Cappy, watching the Broncos score touchdowns, and spending time with my family.
If you have questions or ideas about how to best support your student, please email me at nivan_khosravi@dpsk12.org, or you can reach me by calling the school. You can call or stop by the front office and speak to Ms. Ford or Mrs. Elizondo to make an appointment, and I look forward to meeting with you.
In partnership,
Mr. Khosravi