Nivan Khosravi
Director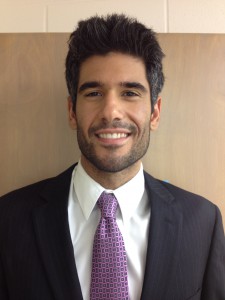 Email:
nivan_khosravi@dpsk12.org
Equipo directivo
---
Dear Maxwell community,
I am honored to serve as the principal of Maxwell Elementary. I believe deeply in the potential of every child at Maxwell and am committed to doing everything we can to support the academic and social/emotional learning and growth of your children. I am dedicated to our Mission at Maxwell – to partner with parents and community as we develop our students' independence, critical thought, and enduring love for learning. We have an amazing staff and outstanding teachers – I can't wait to see the amazing teaching and learning at Maxwell!
I began my teaching career as a 2nd grade teacher in North Carolina. Since then I've had the incredible experiences of teaching 7th grade and 4th grade. I've had the opportunity to support teachers and students from ECE through 5th grade as a teacher coach, literacy coach, staff developer, and resident principal in North Carolina, New York, Mississippi, and right here in Denver. I've had the amazing experience of learning from and working with amazing literacy educators at the Teachers College Reading and Writing Project in New York City, including Lucy Calkins and Kathleen Tolan. I earned my undergraduate degree from Oberlin College and my masters degree from Teachers College at Columbia University in New York. I bring a love of reading, math, science, art, and music to my work as school leader at Maxwell, and I am always eager to learn more.
When I'm not at Maxwell working with teachers and students, I enjoy cycling, rock climbing, running, playing with my wonderful dog, Cappy, watching the Broncos score touchdowns, and spending time with my family.
I look forward to an awesome school year with our Maxwell community. If you have questions or ideas about how to best support your student, please email me at nivan_khosravi@dpsk12.org, or you can reach me by calling the school. You can call or stop by the front office and speak to Ms. Ford or Mrs. Elizondo to make an appointment, and I look forward to meeting with you.
In partnership,
Mr. Khosravi